Month Links: May 2013
May has been a fun month. We"ve been into a two-way mirror room testing the CBeebies project, published the Perceptive Radio (our BBC R&D project) and work has continued apace on and several other – as yet untitled – projects. I also left the country for a week, enjoying a wonderful Saga of my own up in Iceland.
"As a user, I would like to click on some URLs with interesting content behind them."
Quantum Break teaser trailer, Remedy Games for XBone.
In the future, . We"re not sure about Quantum Break, the flagship new XBox Tv/Game thingy. We"re curious though, don"t get us wrong.
- A good post by Jeremy Ettinghausen of BBH Labs about "accentuating the negative" to encourage positive behaviour, the value of failure in play and the need for different approaches to get the best result.
- Our friend Zoewi has started a very good . It should work as a go-to-guide for all significant gaming and play-related events/conferences across the world. It"s really heart-warming just to see the breadth of stuff out there already.
- London is getting its own E3 fringe this year with EToo. Organised by Guardian games correspondent Keith Stuart and veteran game designer Georg Backer, EToo should help keep you from feeling lonely when everyone has sacked off to LA.
- Fascinating, long post on Polygon about , and using game design/play as a medium to explore many of the ideas around gender, roles and society.
- Some interesting things are starting to come out of the BBC"s Connected Studio process. From the Sports studio is the Virtual Crowds prototype by MadeByPi which looks to create a web-native version of the conversations in pubs and stands.
- James wrote a lovely post about being Playful by Design, and the opportunity to play about with the web"s visual form.
- NYT"s Snowfall has definitely created a nice bit of a trend, with The Guardian having done their own version this month, using the opposite element, fire; UsVsTh3m have done Icefail – a nerd link-bait version – and scrollkit wrote their own code so that anyone can create immersive articles.
- But actually, everyone secretly hates Snowfall.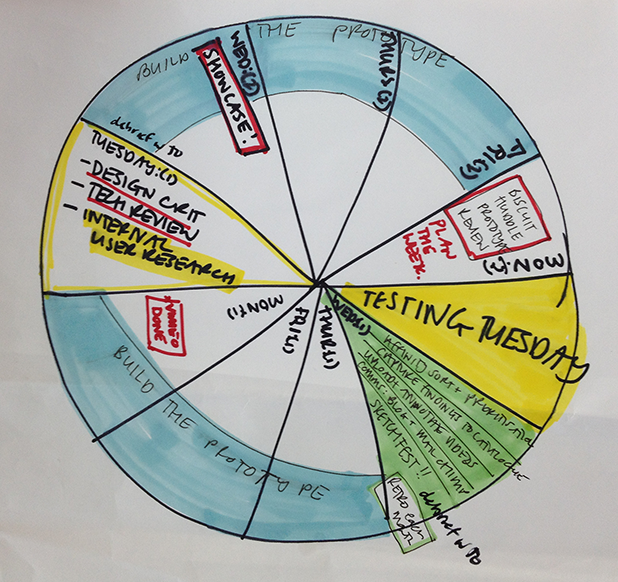 - A good and interesting post by Tracie Lee twinning a couple of my favourite things: UX design and restaurants. I"ve briefly written in the past about what web design can learn about high-end restaurant experiences, but it"s good to see the other approach being taken too.
- Typically excellent article from Kill Screen discussing the , and talking to one of our favourites – Rex Crowle of MediaMolecule. The tactility of physical materials used in digital forms in something we are very interested in, and is informing a lot of thinking around .
- Pitchfork continue to spit-roast trends with both a parallax scroll and full-screen/full-attention experiences for the new Daft Punk album, Random Access Memories. Sidenote: RAM is a tiny bit shit, but James and Richard seem to like it.
- Matt Locke wrote up "After The Spike and After The Like" – his talk at Digital Shoreditch – and it"s as essential a piece on the new forms of attention and the behaviour of "audiences" as you"re likely to read for while. Particularly useful for storytellers.
- Entertaining three-way interview with Molly Soda on the new Tumblr persona brands and the performance of personality with a hefty dose of feminist reading.
- John Tolva wrote about his ideal for people"s relationship with public spaces, taking in architecture, city design, networked spaces and human behaviour.
AND FINALLY.
- Saatchi & Saatchi used squid ink to make edible QR codes for sushi, and lasercut logos into nori. Because why not, eh? Why not?
- The . This is huge news in itself, but extra significant that it"s a 22-year-old recent graduate, who has already won a BAFTA and set up their own company. Oh, and is female. That"s good.
- Who"s changing what and where and oh my god it"s so busy in Wikipedia.
- The future of advertising is in beards.
- Soundtrack to May: , ,